When you have the best online infrastructure
You want to give it the best protection!
What can Cyber Security do for your SaaS?
These days, every online environment is vulnerable to cyber-attacks. Even Cloud applications! To avoid being a victim of hackers, we'll secure your SaaS with the best security practices available.
Have a look at our security expertise below: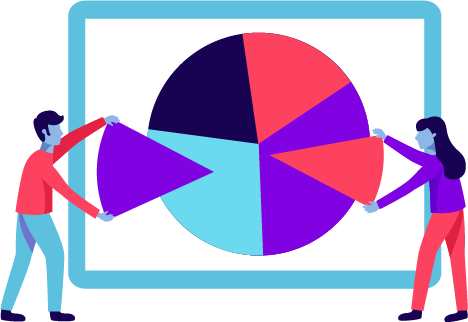 Increase the security of your internal network by discovering and repairing the vulnerabilities in your internal assets. Our services provide a holistic approach to identifying where your organization may be vulnerable.
Detect and arrange security threats. Pentest results confirm the threats posed by particular security vulnerabilities or faulty processes. The audit results allow IT management and security experts to arrange remediation efforts.
We'll focus on three areas: Encryption in flight (the vulnerable moment when data is flowing from one system to another), encryption at rest (when data is stored in a subsystem, like a database or in raw storage), and encryption in use (referring to the data that the application is using).

SaaS Breach Investigation
Discover data leaks from your SaaS application . Using the latest techniques, we will report back to you the hidden information on the Internet about security breaches or data leaks from your application
Facts about Cyber Security
The cybersecurity industry is growing fast from one day to another. Although more resources are being deployed to counter cyber attacks, the nature of the industry still has a long way to go before we can catch up with these threats. Here are 3 alarming Cyber Security facts and stats
There is a hacker attack every 39 seconds​
The average cost of a data breach in 2020
will exceed $150 million
43% of cyber attacks target small business​